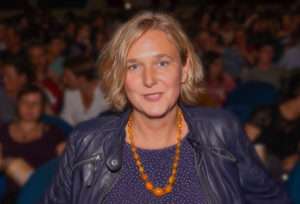 Director & Production: Carola Hauck

"For a long time I have been observing how women are treated in medicine, especially in clinical obstetrics. When I was doing interviews about spinal cuts, I couldn't believe how many interventions the women went through during childbirth. The relationship between the duration of birth and the intervention rate could no longer be discussed without it.


Finally, there was a discussion about the liability premium and a lot of black and white was painted in the media. The terms irresponsibility and esotericism were assigned to home births and home births, security to hospital births.

It was time for me to make this movie. For a change in obstetrics. For the health and well-being of mothers and their children. So that human rights can again be given a place in obstetrics."
Camera and Sound: Hans-Peter Eckardt

"I am involved as a cameraman for the film about the situation of midwives and births in general in Germany for simple reasons. On the one hand, I myself have two children who were brought into the world by midwives and I found the calm, warm and at the same time comprehensively educated accompaniment during the pre– and post-natal care and of course also during the birth itself to be extremely pleasant.

It is important at one of the most intimate and emotional moments of life to have people around you that you can trust.

Free choice of place of birth is also important. Every expectant mother should be able to have a home birth.

The self-determination of mothers must be preserved."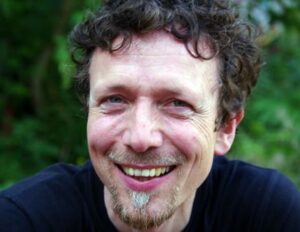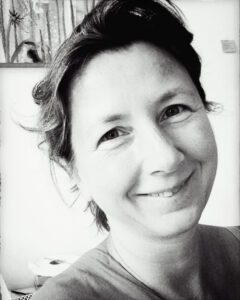 Editing: Michaela Jordan

"This film concerns us all: the already born, the pregnant, the helpers and, of course, those who want to get pregnant. The way in which a society brings a living being into the world is crucial – not only for the individual, but also for society as a whole. This is why it is important to raise awareness so that violence and abuse can be detected and banned at an early stage."
Film music: Caroline Wunderlich – tempertunes

"It's time for a film that brings together everything that makes obstetrics today and here, that gives information and questions conditions. This is not to stir up further fears, but to create the opportunity to return to the primal power of the woman in labor and their children, for both their will.

It's a good thing there's this movie now. We are grateful and proud to have contributed to such a meaningful film!"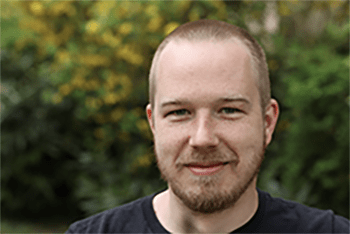 Sounddesign: Frederik Hochmuth – tempertunes

"As parents, we have experienced how different and formative birth experiences can be, how important it is for everyone involved to be able to experience this great event in a safe room full of warmth and confidence, and how many traces it can leave behind."
Medical illustration: Lucille Solomon, Switzerland
"I am pleased to be able to participate in this interesting and important project as an illustrator, especially since the illustrations clarify and explain substantial statements in this film."
Animation: Aedan Jenner and Mary Porter

Cartoons animated by Aedan Jenner and Mary Porter from Plymouth show in a funny and dry way the daily routine at birth stations.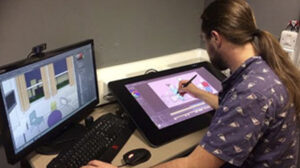 After-Effects: Sarah-Mia Theil Nielsen, Berlin

Sarah put the finishing touches to the cartoon animations and put together the "production line" animation, which was a real challenge. She supplemented the illustrations with Lucille with the animation of hormones, messengers and light effects.
Animation: Benjamin Hohnheiser, Berlin

Benjamin animated the assembly line for the "production line" – animation and the part of the "running midwife" to the music.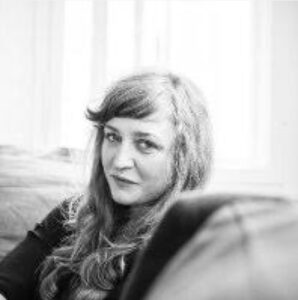 Title animation: Judith Holzer, Berlin

Judith animated the film titles of the opening and closing credits of the film.
Postproduction supervisor: Thomas Bakels, ALPHA-OMEGA digital GmbH

From post-production management, color correction, titling, DCP creation, DVD programming – everything was in the best hands at Thomas.
The man who restored Metropolis – that's all I need to say here.
Thank you, Thomas!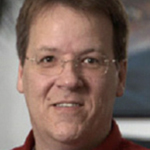 Motion Design: Annina Burger

Annina combined the medical-scientific illustrations with the studio footage of the pregnant women in the different positions and stages of birth, creating a vivid impression.
The safe Birth -
Do we need Midwives?
Here

yo

u

can

b

uy

your

stream

of

the

movie

.